SIR2 is an easy to use native audio-plugin to use for high quality reverberation. It's available for the plugin formats VST and AudioUnit. It offers zero-latency processing with low CPU-consumption and non-destructive audio processing of impulse responses. SIR2 includes high definition impulse responses (HDIR) of
*real*
places produced by
Pinguin, Hamburg
. You can also use various impulse responses from free or commercial sources.
Learn more about SIR2!
"SIR2 is a truly elegant piece of software, providing a great range of general-purpose convolution facilities within a no-nonsense interface. It's relatively CPU light, requires no dongle, and I can't fault the sound quality.
However, what really sets it apart for me is that it makes working with convolution at mixdown so straightforward. As a result, it's usually first call whenever I need reverb, and if you forced me to choose just one reverb plug-in for everything in my mix, it would certainly be SIR2.
"
-- Mike Senior, author of
Mixing Secrets For The Small Studio
and
Sound On Sound's
'Mix Rescue' & 'Mix Review' columns.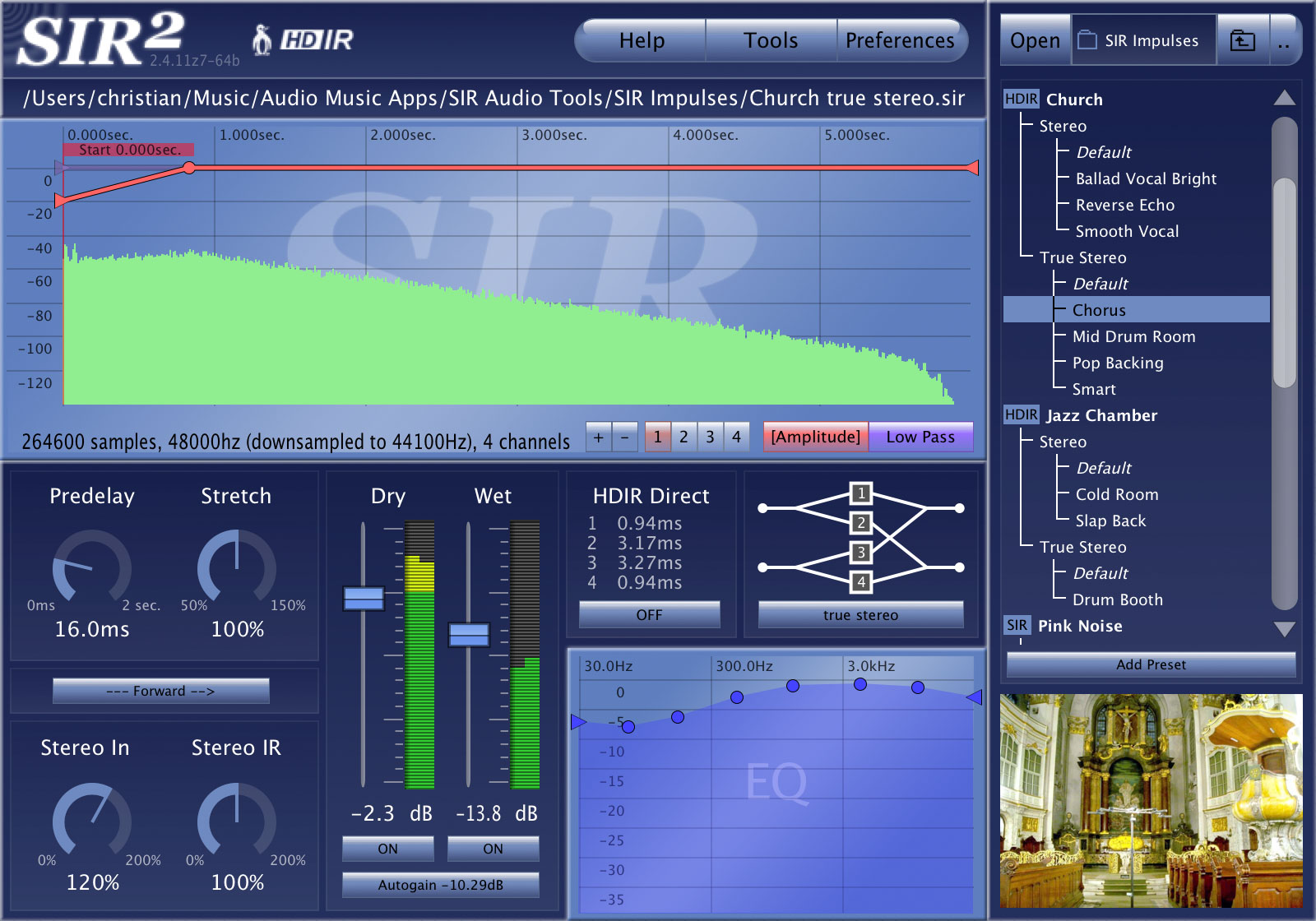 | | |
| --- | --- |
| Zero Latency processing | CPU efficient |
| Usable even at pre-production stage | Low CPU-spiking even with small sound-device buffers |
| Multi Platform | True Stereo Impulses included |
| for Macintosh 32-bit/64-bit (VST/AU) & Windows 32-bit/64-bit (VST) | High definition impulse responses of real places included |
| Fair Copy Protection | Flexibility |
| NO challenge/response - NO Dongle required - license key based | imports various file formats including WAV, AIF, FLAC, BWS, OGG |
Audio Samples
(flash required)